Leestijd:
3
minuten
Ik werk nu bijna drie jaar bij BDO en ben hier direct gestart na het behalen van mijn vwo-diploma. In het begin van mijn carrière vroeg ik mij af of dit wel een goede stap was. Ik had namelijk nog helemaal geen ervaring in de accountancy en vroeg mij af: 'moet ik niet eerst theoretische kennis opdoen?'. Middels mijn blog wil ik deze onzekerheid in zijn geheel wegnemen en studenten ervan overtuigen dat BDO een werkgever is die het volkomen begrijpt dat je die ervaring moet opdoen. BDO begeleid jou daarin om tot de beste versie van jezelf te komen.
Meer verantwoordelijkheid
Sinds januari ben ik assistent accountant. In grote lijnen blijven mijn werkzaamheden gelijk en controleer ik nog steeds de jaarrekening van bedrijven. Toch zijn mijn werkzaamheden zowel direct als indirect veranderd. Ik merk dat mijn leidinggevenden weten wat zij aan mij hebben. Ze vertrouwen mij meer en geven mij meer verantwoordelijkheid. Zo mag ik bijvoorbeeld in het komende jaar vwo-starters en/of stagiaires gaan begeleiden tijdens de controle-opdracht en wordt mij gevraagd het contact met de klant in de voorbereidingsfase van de opdracht op mij te nemen. Dit vind ik heel gaaf om te zien. Ik heb mij ook beseft dat werken in de accountancy niet 'een job' is waarbij ik nu al weet wat ik de komende jaren dag in dag uit zal gaan doen. Nee, integendeel zelfs; mijn werk zal blijven veranderen.
Leren van uitdagingen
Persoonlijk vind ik het heel leuk om te zien dat mijn leidinggevenden mij vertrouwen in de begeleiding van starters. Daarbij vind ik het ook heel belangrijk om mijn ervaringen te delen met de startende collega's. Soms geven zij aan dat het uitvoeren van hun werk niet gaat zoals ze van te voren hadden verwacht. Ik geef op zulke momenten aan dat ik ook in hun schoenen heb gestaan en dat het logisch is dat je bepaalde werkzaamheden niet in één keer begrijpt. Hier is tijd voor nodig en gelukkig helpen wij elkaar hierbij. Met een positieve houding en hard werken komt het uiteindelijk allemaal goed.
Ik merk dat dit mij heel erg gerust stelt en mij ook doet laten beseffen dat BDO een lerende organisatie is waarin het eigenlijk, hoe raar het misschien ook klinkt, heel erg goed is dat wij tegen moeilijke situaties aan lopen. Zowel ik als mijn collega's waarmee ik mijn ervaringen deel, merken ook dat wij juist het meest hebben geleerd van de meest uitdagende momenten.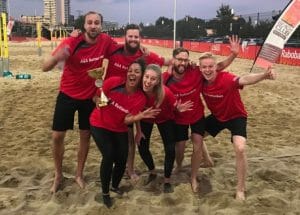 De weg naar succes
Hetgeen wat ik hierboven heb beschreven laat tevens zien hoe BDO als werkgever is. Het begint al met het moment dat BDO enthousiaste vwo'ers aanneemt met weinig/tot geen ervaring in de accountancy. BDO geeft hierbij het signaal af dat zij graag willen investeren in mensen zoals ik. Doordat ik weinig ervaring had, maakte ik ook wel eens fouten. Maar BDO weet dat dit bij het leerproces hoort. Om een voorbeeld te geven wat mij is verteld: 'Nick, juist door fouten te maken zul je het vak gaan leren en juist door deze fouten word jij op de langere termijn een succesvolle accountant. Dit is tevens ook hoe de weg naar succes zal zijn.'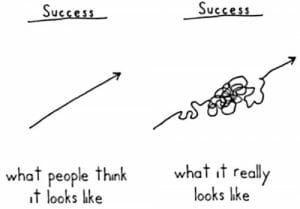 Ik hoop middels mijn blog studenten ervan te hebben overtuigd dat 'falen juist wel een optie is'. BDO is een werkgever is die dit begrijpt en mensen zoals ik begeleidt om de beste versie van onszelf te worden.
Heb jij na het lezen van deze blog nog vragen of onzekerheden of je wel of niet de accountancy wil ingaan of heb je vragen over werken bij BDO? Twijfel dan niet en neem gerust contact met mij op.