Leestijd:
3
minuten
Lisa Zhuang en Louk Hermans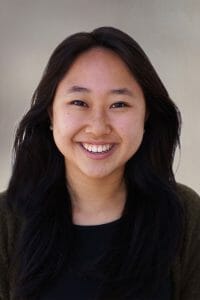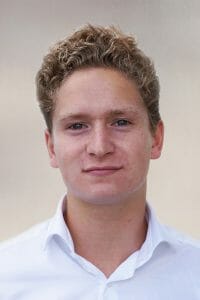 Voormalige Research Interns
In dienst: 2018 – 2019

Wat doe jij eigenlijk als je Research Intern bent?
Dé belangrijkste taak als research stagiair is om projecten te ondersteunen met desk research, dus om informatie en data te verzamelen. Tijdens je stage leer je om dit op de meest creatieve manieren te doen, zoals cold callen, store checks, of social media posts lezen. Verder leer je uiterst kritisch te zijn. Je bent verantwoordelijk voor de data die consultants gebruiken, dus moet er een grondige reality check gedaan worden om comfortabel te raken met de gevonden data en eventuele analyses hierop.
De hulpverzoeken van consultants kunnen erg variëren. Soms zijn ze gericht, zoals financials opzoeken van bedrijven of product prijzen van verschillende partijen vergelijken. Andere vragen kunnen juist weer wat vrijer zijn, zoals 'maak een slide over de trends in deze markt'. Dit tweede soort taakje leert je om creatief maar kritisch te zijn. Je moet goed nadenken over wat de boodschap is die je wilt vertellen en de manier waarop je dit overzichtelijk kan presenteren. Naarmate de stage vordert krijgen je collega's steeds meer vertrouwen in je en kunnen de opdrachten gecompliceerder worden. Waar je in het begin voornamelijk bezig bent met het vergaren van data ben je richting het einde bezig met zowel het vergaren van data als het verwerken en het presenteren ervan op slides. Allemaal skills die mega waardevol zijn als consultant.
Ook het type project waarbij research stagiairs helpen verschilt veel. Omdat je als research stagiair niet vast op één project zit, maar helpt waar nodig, ben je bekend met de meeste projecten waar aan gewerkt wordt op kantoor. Op deze manier leer je al snel ontzettend veel verschillende sectoren kennen, en raak je bekend met de soort projecten die EY-Parthenon typisch doet. Extra pluspunt: aan het einde van je stage zal je over de gekste onderwerpen leuke (nutteloze) feitjes kennen!
Naast de standaard research taakjes, houd je je nog bezig met wat administratieve taakjes. Het interessantste hieraan is dat research stagiairs bij het Knowledge Management Team horen, en daarom verantwoordelijk zijn om samen met internationale collega's bij te houden wat voor projecten EY-Parthenon allemaal heeft gedaan, zodat dit kan worden gebruikt om nieuwe projecten te pitchen bij cliënten.
Verder is er voor Research Stagiairs de ruimte om na twee maanden een eigen projectje te beginnen. Zo kan je bijvoorbeeld een database opzetten voor een sector die je mega interessant vind, of je kan je je focussen op een skill die je altijd al hebt willen leren. Voor ons is dit er nooit van gekomen: in plaats daarvan hebben wij veel voor wat langere tijd bij projecten kunnen zitten. Zo kregen wij de mogelijkheid om wat dichter betrokken te zijn bij de teams en zo een nog beter totaal plaatje te krijgen van strategie consulting. Daarbij is het altijd extra gezellig wanneer je bij een team zit, en leer je zo je collega's extra goed kennen.
Door al deze dingen te doen pik je tijdens je stage veel skills op. Zo leer je om met verschillende data analytics programma's te werken (KNIME, Alteryx), web scraping (ParseHub), en leer je handiger om te gaan met de meer basic programma's Excel en Powerpoint. Daarnaast ontwikkel je gaandeweg ook allerlei soft skills. Wat wij erg fijn vinden, is dat er bij EY-Parthenon een goede sfeer hangt waarbij iedereen elkaar graag helpt, en iedereen altijd wel even de tijd wilt nemen om je bepaalde dingen uit te leggen en je feedback te geven. Op deze manier leer je net wat sneller wat je verbeterpunten zijn.
En op de dagen dat het wat minder druk is? Bijna altijd is er wel iets te doen op kantoor, of het nou voor een project is, of voor je zelfontwikkeling. Of anders… zijn er meestal wel mensen die zin hebben in een lekker potje tafelvoetbal of FIFA.
Tot slot karakteriseert EY-Parthenon zich door de energieke en jonge sfeer die er hangt. Elke vrijdag wordt de week afgesloten met een biertje op kantoor, wat ook de gelegenheid biedt om elkaar beter te leren kennen. Bovendien speelt recruitment bij een strategie consultant een grote rol, wat lijdt tot onvergetelijke events! Tijdens je stage maak je echt deel uit van EY-Parthenon, en word je bij alle activiteiten betrokken. Zo zijn wij ook mee wezen skiën met het kantoor, een onvergetelijk weekend! Alles overwegend vonden wij het een super leerzame stage en kunnen wij het iedereen aanraden die geïnteresseerd is in strategie consulting!