Leestijd:
4
minuten
Behalve diversiteit op het gebied van nationaliteit en cultuur zijn er binnen organisaties verschillen op het gebied van leeftijd, geslacht en hiërarchische niveaus. Diversiteit brengt tegengestelde waarden, ofwel dilemma's met zich mee, die spanningen kunnen opleveren. Dit vraagt om een nieuw leiderschapsmodel dat praktische handvatten biedt bij het verzoenen van deze dilemma's. Als Young Professional behoor ik (Rainier) tot een van de 'leiders van de toekomst' die steeds meer te maken krijgt met diversiteit. Reden om mij te verdiepen in dit zogenoemde 'dienend-leiderschap'. Ik sprak met prof. dr. Fons Trompenaars en dr. Sylvia van de Bunt, oprichters van het Servant-Leadership Centre for Research and Education aan de School of Business and Economics van de Vrije Universiteit Amsterdam en specialisten op het gebied van dienend-leiderschap. In deze tweedelige blogreeks ga ik in op de betekenis van dienend-leiderschap en hoe Young Professionals zich kunnen ontwikkelen tot 'dienend-leiders' van de toekomst.
Dienend-Leiderschap: wat is dat?
Op het eerste gezicht zijn 'dienen' en 'leiden' fundamenteel verschillende begrippen. Iemand is ondergeschikte óf leidinggevende. Leiderschap wordt geassocieerd met macht, terwijl dienen juist wordt geassocieerd met het gebrek hieraan. Het begrip bestaat al duizenden jaren; sinds het ontstaan van de wereldgodsdiensten- en filosofieën. Robert K. Greenleaf (1977) heeft dienend-leiderschap geïntroduceerd in het bedrijfsleven. Maar wat is dat dan precies; een dienend-leider?
Fons: "Dienend-leiders zijn altijd bezig met het in staat brengen van andere mensen om betere prestaties te verrichten, wat die prestatie ook is. Door dat te doen krijgt de dienend-leider naar verloop van tijd meer autoriteit aan zich toegeschreven. En die autoriteit moet hij inzetten om anderen te dienen."
Maar als Young Professional heb je die autoriteit toch nog niet verworven?
Fons: "Dus je moet wellicht veel dienen om daarmee autoriteit te krijgen. En voor sommige Young Professionals vergt dat wel een lange adem. Je zult dus eerst veel moeten dienen voordat je autoriteit terugkrijgt. Het is een beetje karma. Maar dat betekent ook dat het voor Young Professionals belangrijk is dat ze zich ook onder dienende leiders ressorteren. Anders loop je het risico dat je gebruikt wordt."
Sylvia: "Tien jaar geleden, toen we begonnen met SERVUS, zaten we in een periode waarin er veel schandalen waren rondom hebzuchtige, dollar-gedreven leiders. Ook jongeren kregen hierdoor het gevoel: we willen dit anders. Maar: hoe dan? Toen merkten wij dat er meer gehoor was voor een nieuw paradigma. De symboliek van dienen en leiden is heel mooi en biedt ook ruimte voor historie. Confucius, Mandela, maar ook grote religieuze leiders en iconen waren dienend-leiders. Wij proberen dit te vertalen naar ontwikkelbare competenties."
Dit is echter makkelijker gezegd dan gedaan. Dienend-leiderschap is namelijk contextueel: je moet werken aan de context om dienend-leiderschap te kunnen faciliteren. Een voorbeeld hiervan is Motorola. Motorola had een programma genaamd 'Individual Dignity Entitlement'. Hierbij had iedere leidinggevende met zijn 'ondergeschikte' een gesprek over vijf vragen. Bijvoorbeeld: 'Is het werk dat je bij Motorola doet betekenisvol voor jou?'. Was het antwoord hierop 'nee', dan was het aan de leidinggevende om ervoor te zorgen dat daar in de toekomst een 'ja' op werd geantwoord. Het systeem om de leider heen laat hierdoor niets anders toe dan dienend-leiderschap.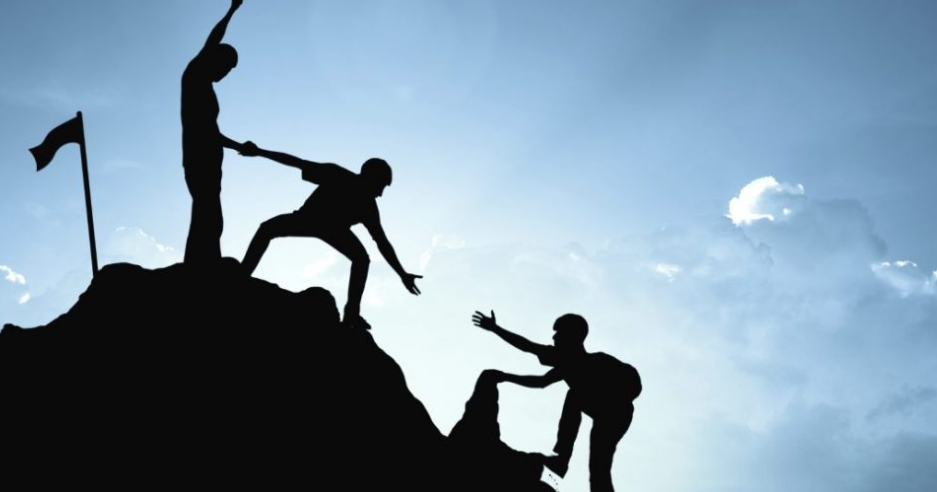 De relevantie van dienend-leiderschap in de organisaties van de toekomst
Behalve globalisering hebben digitalisering, technologische ontwikkelingen en innovaties zoals Robotisering en Gamification invloed op de vorm van organisaties. Bedrijven zoals Uber maken hun opmars, waarbinnen er geen direct contact meer bestaat tussen leider en 'ondergeschikten', maar waarbij de medewerkers geleid worden door een app. Maar als het ontbreekt aan interactie tussen leiders en hun medewerkers; waar is binnen dit soort organisaties dan nog behoefte aan dienend-leiderschap?
Fons: "Uber is voor de passagier een geweldig systeem. Je weet precies wanneer ze aankomen en je kan kort van tevoren cancelen. Wat dat betreft dient Uber beter dan een 'normale' taxi. Er zijn echter ook dilemma's intern in de organisatie waar je rekening mee moet houden, zoals: stel je het dienen van de klant voorop, of juist het dienen van de chauffeurs? Uber chauffeurs verdienen weinig. Nu is er een fooien-systeem bedacht. Dat maakt voor veel chauffeurs een groot verschil. Mijn punt is: in de software zou dienend-leiderschap moeten terugkomen. De app zou niet moeten worden gebruikt als façade voor leidinggevenden om niet meer aangesproken te worden."
Sylvia: "Uber hecht steeds meer waarde aan feedback van hun eigen chauffeurs, en gebruikt dit ook om de organisatie te verbeteren. Deze maand organiseren ze voor het eerst in San Francisco een bijeenkomst voor Uber-taxichauffeurs van over de hele wereld om advies te komen geven. We hebben binnen SBE en SERVUS zelf ook onderzoek gedaan naar het welzijn van Uber taxichauffeurs. Daar komen frappante resultaten uit. Als je wensen van de chauffeur en mogelijkheden van het bedrijf beter met elkaar communiceert ontstaat er een gunstiger werkklimaat."
Hoewel digitalisering en robotisering in toenemende mate een rol spelen bij het leiderschap in organisaties, is de relevantie van dienend-leiderschap daarmee niet verloren. Integendeel, het wordt juist meer relevant. Digitale innovaties worden bedacht door mensen. Belangrijk is dat ook mensen in een online werkomgeving zich ontwikkelen tot dienend-leiders, en daardoor in staat worden gesteld om elementen van dienend-leiderschap te laten terugkomen in de innovaties die zij ontwikkelen.
In de volgende blog zal Rainier ingaan op de dilemma's van dienend leiderschap en geeft tips hoe je zelf een dienend-leider kunt worden!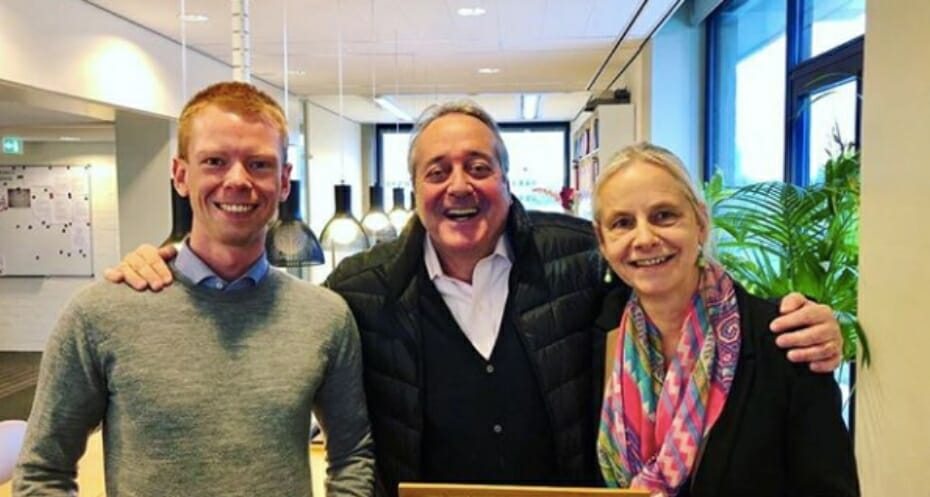 Aanmelden Skyscrapers Traineeship