Leestijd:
2
minuten
Als trainee bij Vitens krijg je de kans om voor 2 tot 3 maanden voor Vitens Evides International (VEI) te werken, en zo bij te dragen aan de verbetering van de watervoorziening in ontwikkelingslanden. Afgelopen zomer heb ik twee maanden voor het lokale drinkwaterbedrijf in de stad Mzuzu in Malawi gewerkt. Ik was daar project officer en ondersteunde de Resident Project Manager bij verschillende projecten.
Mijn taken in het buitenland
Tijdens mijn tijd in Malawi heb ik een business case opgesteld voor het plaatsen van zonnepanelen en heb ik een pilotproject voor de reductie van Non Revenue Water (NRW) opgezet. NRW is water dat verloren gaat voordat het de klant bereikt of dat niet betaald wordt. In opkomende derdewereldlanden zijn de verliespercentages vaak veel hoger dan in Nederland en is het reduceren van deze verliezen een grote uitdaging.
De NRW-verliezen bestaan uit de echte verliezen, dit zijn fysieke verliezen die veroorzaakt worden door lekkages, en schijnbare verliezen, dit zijn administratieve verliezen die bijvoorbeeld veroorzaakt worden door diefstal en meetonnauwkeurigheden. Voor dit project hebben we een stappenplan uitgedacht voor het systematisch opsporen en verminderen van de verliezen.  De eerste fase van het pilotproject bestond uit het verminderen van de fysieke verliezen. Samen met mijn Malawiaanse collega's ging ik het veld in en hebben we een aantal experimenten uitgevoerd om de lekkages te lokaliseren en te kunnen repareren. In de tweede fase van het project is het gebied doorzocht om illegale connecties op te sporen en kapotte watermeters te vervangen, om zo de schijnbare verliezen te reduceren. Een onderdeel van deze fase van het project was ook het analyseren en verbeteren van verscheidene operationele processen, zoals een proces voor het vervangen van kapotte watermeters en het aansluiten van nieuwe klanten. Dit was erg leuk om te doen, omdat ik hiervoor veel verschillende collega's van het drinkwaterbedrijf mocht interviewen en zo snel het drinkwaterbedrijf leerde kennen.
Mijn tijd in het buitenland
Mijn tijd in Malawi was een bijzondere ervaring, waarbij ik veel heb geleerd over de culturele verschillen en mijn (en hun) manier van werken. Malawi wordt ook wel The warm heart of Africa genoemd, en niets is minder waar. Tussen het harde werken (en het lange wachten) door heb ik enorm gelachen met mijn Malawiaanse collega's, en mooie relaties opgebouwd. Ondanks dat de twee maanden voorbij vlogen hebben we aantal mooie stappen gezet in het project en is de watervoorziening in Malawi weer een klein stukje verbeterd.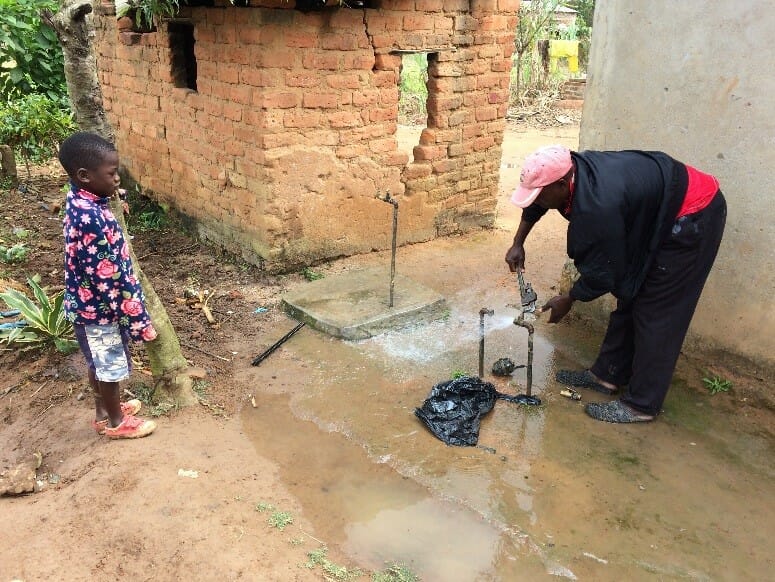 Willemijn van Hoorn
Oud trainee, huidig Procestechnoloog
Het traineeship bij Vitens