Leestijd:
2
minuten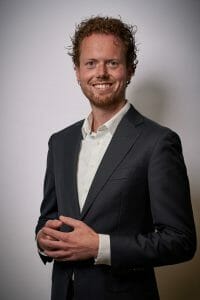 Op 1 juni 2018 is Steven als Young Executive gestart bij Boer & Croon. Hij reflecteert op zijn sollicitatie en zijn eerste ervaringen met het Young Executive Managementprogramma en Boer & Croon. Natuurlijk ook een vooruitblik richting zijn eerste opdracht.
Voor mij was de keuze voor Boer & Croon een logische. In eerder werk merkte ik dat ik een grote affiniteit had met advies geven, maar dat de stap na het advies ontbrak. Natuurlijk is het gaaf om organisatieproblemen te analyseren en advies te geven. Maar uiteindelijk staat of valt het succes bij de juiste implementatie en borging. Je moet constateren én oplossen, precies waar Boer & Croon bekend om staat.
Toen ik ook nog twee hele leuke koffiedates had gehad met Young Executives wist ik het zeker, dit is voor mij de juiste keuze.
Karakter van een Young Executive
Het is onmogelijk om precies aan te geven wat nou een YE maakt. Je kunt wel een aantal ingrediënten opsommen, maar je eindigt iedere keer met een ander recept. Wat ons misschien het meest verenigt is een authentieke en stevige persoonlijkheid. Je moet niet bang zijn om jezelf te leren kennen. Wat in ieder geval van belang is, is de juiste balans vinden tussen je open en kwetsbaar durven opstellen, de scherpte opzoeken en daarop te reflecteren om beter te worden. Ik denk dat deze instelling je ook helpt op je opdracht.
Verder valt het mij op hoe hoog het energieniveau is. Gecombineerd met een flinke dosis enthousiasme krijgen we veel voor elkaar. Tegelijkertijd is het niet alleen werk en worden wij als nieuwelingen niet in een mal gestampt. Mijn collega's hebben allemaal nog flink wat hobby's zoals sporten, muziek maken of ze zijn actief als vrijwilliger. Iedereen heeft naast zijn werk gelukkig nog een eigen leven.
Vooruitblik
Of je nou direct op opdracht gaat of een paar weken moet wachten, het is niet zo dat je stilzit. Als Young Executive sta je sowieso in de startblokken. Ondertussen zijn er tal van interne opdrachten waar je aan mee kunt werken, inclusief maatschappelijk verantwoorde zaken. Bovendien wordt eigen ondernemerschap volop aangemoedigd.
Met het ontwikkelprogramma van Krauthammer verwacht ik veel over mijzelf te leren. Ik verwacht competenties te versterken en valkuilen te herkennen en vermijden. Zo moet ik er echt voor waken om niet te snel conclusies te trekken. Pragmatisch handelen, maar wel doordacht.
Op opdracht
Drie weken geleden ben ik gestart bij de grootste logistieke dienstverlener met betrekking tot plastic kratten voor levensmiddelen. Daar heb ik ontzettend veel zin om samen met de aanwezige collega's een Europees SAP-systeem te implementeren. Over zes maanden blik ik graag terug op mijn groei en deze opdracht in een nieuwe stuk.