Leestijd:
8
minuten
Dag 4: Van San Francisco tot San José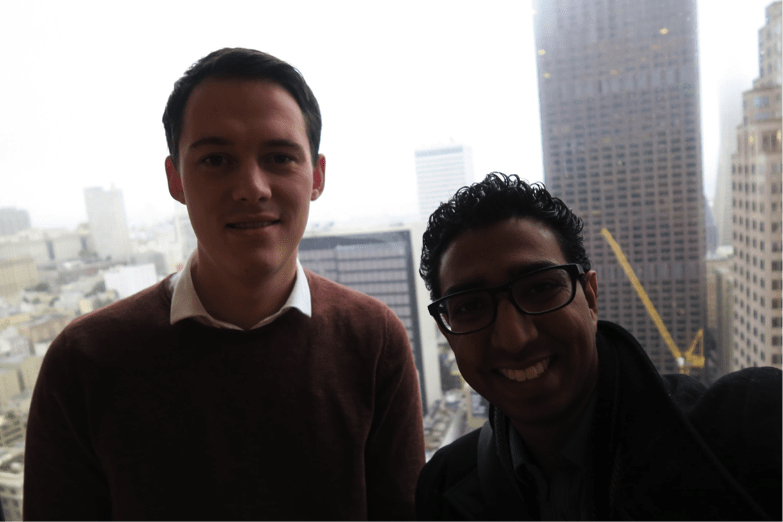 Nederlands Consulaat
De dag begon bij het Nederlandse consulaat. Aan het kantoor kan je direct merken dat Nederland wel echt aanwezig is hier. En wat een uitzicht! De ervaring begon met een sessie van de voormalige Director of Product Development van Samsung. Hij deelde zijn lessen over het moeilijke maar spannende leven van een Silicon Valley Startup. Het grote verschil tussen Nederland en de V.S. is dat we hier eigenlijk te eerlijk zijn en onszelf daarom te kort doen. We zouden onszelf veel beter kunnen verkopen. Ook is het belangrijk om bij jezelf na te gaan of je een missionary of een mercenary bent.  Werk je voor geld over een hoger doel? Het is moeilijk om beide tegelijk te zijn. Verder gaf hij aan dat als je een carrière in de Tech industrie ambieert, je beter zo snel mogelijk naar Silicon Valley kunt verhuizen. Vervolgens kregen we een les over de 10 regels van succes, de Power of Ten. De regel die er het meest bovenuit steekt is nummer 1: er is maar 1 Google – wees uniek om succesvol te zijn.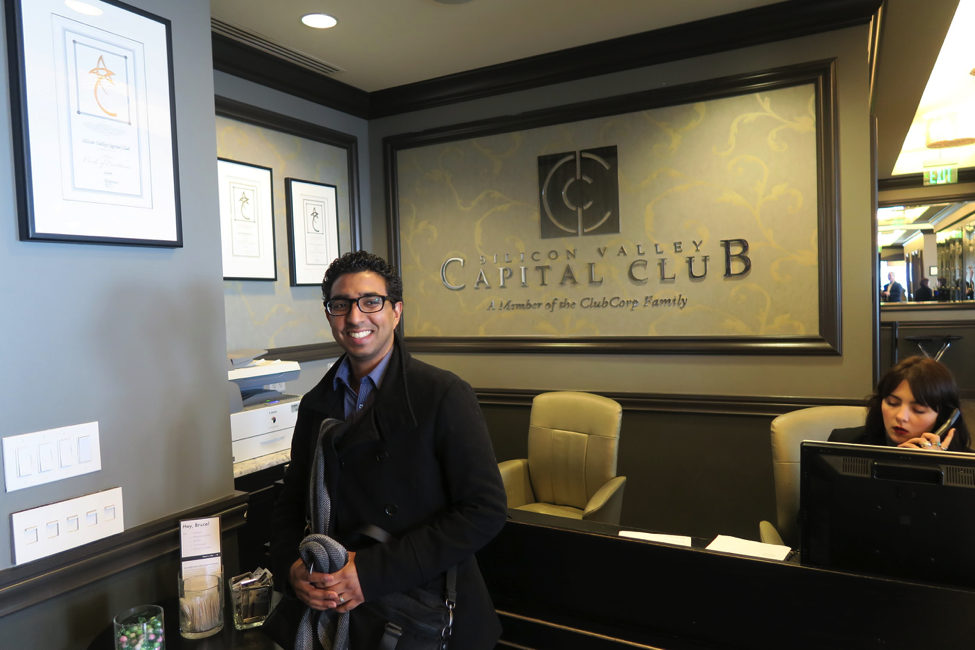 Silicon Valley Capital Club
Na het consulaat gingen we naar San José voor een meeting met iTalent. We kwamen aan bij de Silicon Valley Capital Club, een ontmoetingsplek voor zakenlui. Het uitzicht was waanzinnig.  Je kon over heel de Valley de grote bedrijven zien. Onze meeting was met de co-founder van het bedrijf: iTalent. Voorheen heeft hij voor Apple en Oracle gewerkt. Het is bijzonder dat bijna iedereen hier gewerkt lijkt te hebben voor de grote bedrijven. We hadden een interessante meeting over het detacheren van IT talent. Het belangrijkste wat ik van dat gesprek heb geleerd, is dat je altijd zo'n gesprek moet beëindigen met een concrete call to action, bijvoorbeeld een vervolgafspraak. Je moet namelijk uitkijken voor de "California Yes" waarbij er niets meer gebeurt na de afspraak. Na het gesprek heb ik nog een bezoek gebracht aan de campus van Apple en Google. Vooral Google is echt gigantisch. Op de snelweg zie je over een aantal kilometer alleen maar gebouwen van Google.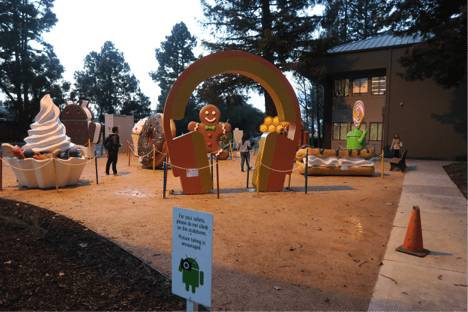 PayPal sessie: Hoe wordt je een productmanager?
Op het programma stond eigenlijk een karaokeavond bij het Nederlandse consulaat. Echter was er die avond ook een evenement waar een Senior Product Manager van PayPal uitlegt hoe je een baan krijgt als productmanager. Voor veel IT en business studenten is dit een droombaan. Daarom besloot ik karaoke over te slaan. De sessie was bij de Hackers Dojo, een ontmoetingsplek voor hackers en ondernemers.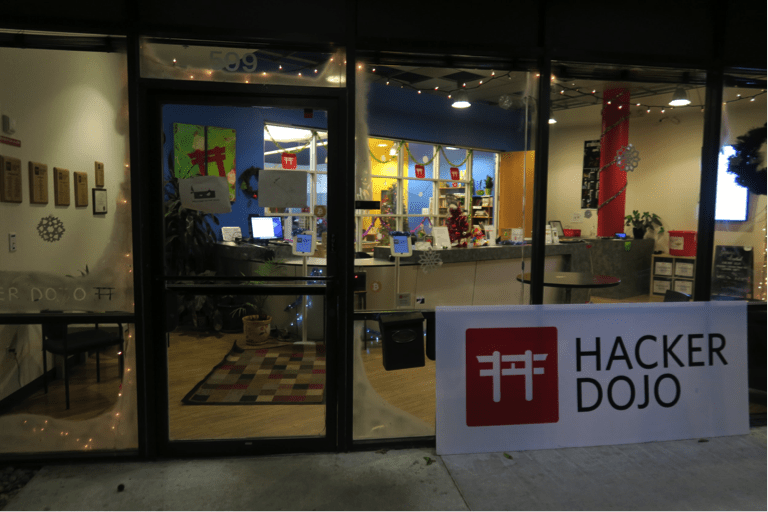 De Senior Product Manager vertelde hoe hij bij PayPal terecht is gekomen zonder een hoog gemiddelde, technische achtergrond of een diploma van de top 10 universiteiten in Amerika (zoals Harvard, Stanford, Yale, etc.). Voor velen van ons is het vaak wel het beeld dat je dit allemaal nodig hebt. Een goede productmanager is volgens hem een visionaire leider, de coördinator tussen verschillende afdelingen, en een klootzak wanneer dit nodig is. Het zijn sterke generalisten. Je hoeft niet te beginnen als productmanager om er een te worden, zolang je maar de vaardigheden opdoet en je een netwerk opbouwt. Netwerken is een lange termijn investering die uitbetaalt over de jaren. Binnenkort zal ik hier wat meer aandacht aan besteden in een apart artikel. Al met al was het een enorm leerzame dag.  Eenmaal op bed geploft was ik binnen twee tellen in dromenland.
Dag 5: Berkeley en de Startup Crawl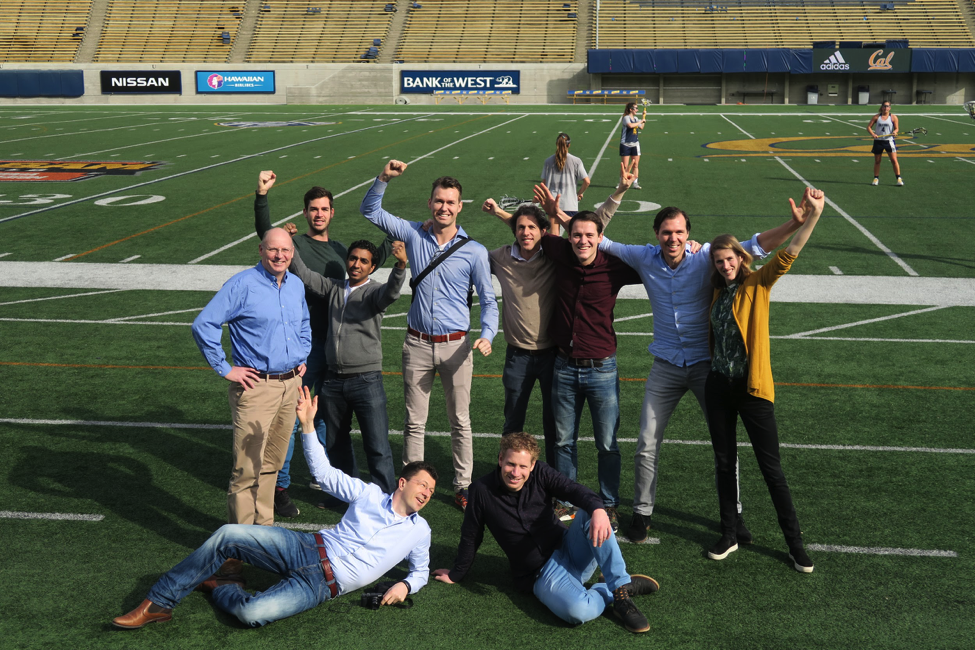 University of Berkeley
Nadat we heel de groep hadden verzameld vertrokken we met de lokale metro naar The University of Berkeley. Ik wist echt niet wat ik zag.  Wauw. De campus van Berkeley is zo mooi dat het gewoon niet op foto's is vast te leggen. Vertrouw me, ik heb het geprobeerd. Hun campus is gebouwd op een grote heuvel. Op de heuvel is een prachtig park gebouwd. In het park zelf staan de gebouwen van Berkeley. Onze eerste sessie was in hun enorme football stadium op de top van de heuvel. De eerste sessie ging over wat voor mindset je nodig hebt om een innovatieve organisatie te creëren. Ook al verwachte ik er niet veel van heb ik toch ontzettend veel geleerd.  Ze hebben namelijk een test ontwikkeld die meet of je meer innovatief of operationeel bent. Superhandig natuurlijk als je voor jezelf wilt ontdekken in wat voor type omgeving je past (klik hier om hem te maken).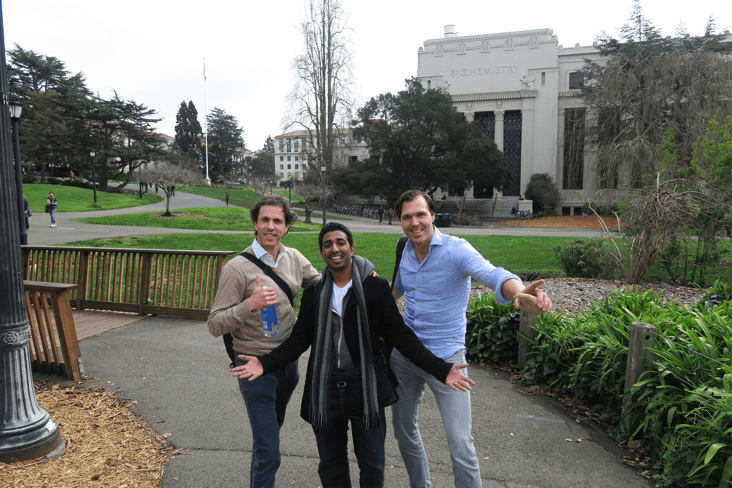 Na een mooi programma besloten een paar van ons om weg te breken van de groep en weer terug te gaan naar San Francisco.  We hadden ons namelijk inschrijven voor de Startup Crawl.
Startup Crawl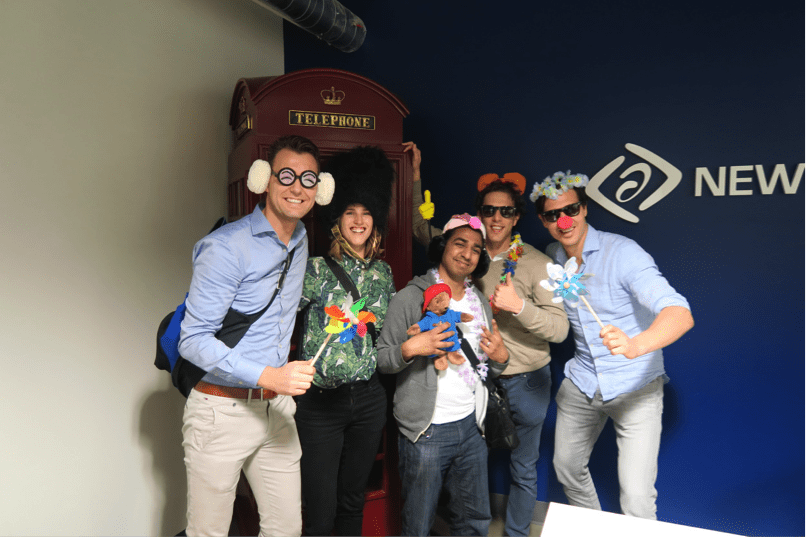 Het verschil met een pub crawl is dat je hier gaat naar kantoren van een aantal hippe startups in San Francisco in plaats van bars en clubs.  Wel is er drank en een goede dosis gezelligheid en gekkigheid. In totaal hebben we 5 startups bezocht. Het was leuk om te praten met de werknemers van deze startups omdat ze allemaal zo gepassioneerd zijn over hun rol. Veel mensen met wie we spraken hebben voorheen bij prominente bedrijven gewerkt zoals Google, Apple, Microsoft, Cisco, HP, Intel, enzovoort.  Samengevat waren hun carrièretips: Zorg dat je de juiste basis hebt, begrijp goed welke industrie je in gaat en blijf geduldig, omdat startups op korte termijn vaak falen.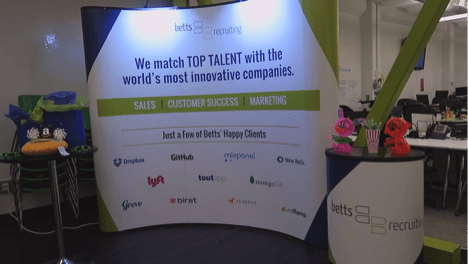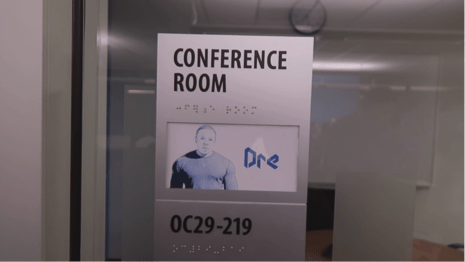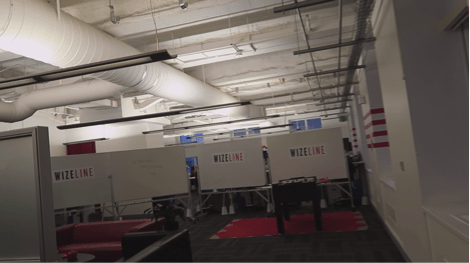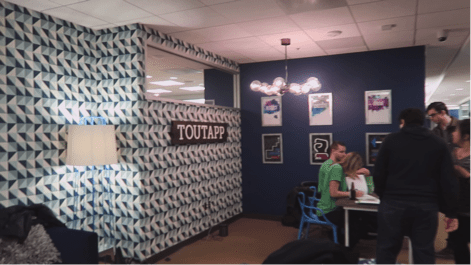 Na de crawl was de volgende bestemming een miljoenenvilla waar onze organisatie een luxe buffet had georganiseerd.  Het probleem was alleen dat ik geen zin had om weer helemaal terug naar Berkeley te gaan.  Dus besloten we met ons klein groepje achter blijven in San Francisco. Achteraf een goede keuze.  Naast dat het een gezellige avond was heb ik iemand ontmoet uit Hollywood.
Dag 6: Save the Best for Last
De laatste dag van het programma was aangebroken.  De kick-off van de dag was in Reed-Smith, een gigantisch advocatenkantoor wat me deed denken aan de tv serie Suits.  Het begon met een sessie van onze mentor Gigi Wang over businessmodellen. Veel mensen in startups zijn idealistisch. Echter om zoveel mogelijk waarde te creëren heb je geld nodig en is het cruciaal om goed betaald te krijgen. Daarvoor heb je een goed businessmodel nodig.  Daarna waren er nog 2 sessies waarvan één er bovenuit stak.  Een partner van de firma kwam ons vertellen hoe je een visum kan krijgen om in Silicon Valley te werken en wonen. Ook al ging het over rechten, hij wist het op zo een charismatische en persoonlijke manier te brengen dat we allemaal met open oren aan het luisteren waren.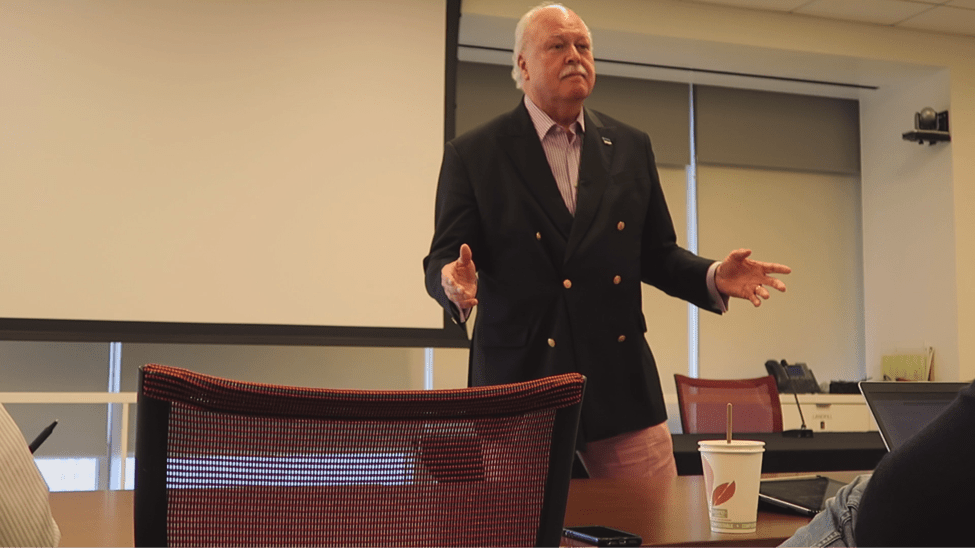 (Hij heeft een double-breasted blazer en een roze broek aan. Zo herkent iedereen hem namelijk. Briljant!)
Ben je bijvoorbeeld recent geweest in een land waar Amerika niet zo een fan van is, kan je beter een nieuw paspoort aanschaffen. Ook legde hij uit waarom At Will Employment (zonder vooraf kennis te geven mogen ontslaan of stoppen met je baan) eraan bijdraagt dat Silicon Valley zo succesvol is. Het zorgt er namelijk voor dat bedrijven snel de slechte mensen kunnen laten gaan maar tegelijkertijd ook dat de goede mensen zo kunnen beginnen aan een nieuwe baan. Dit houdt werknemers scherp om zo goed mogelijk te presteren terwijl de werkgevers worden gestimuleerd om zo goed mogelijk voor hun werknemers te zorgen. Tot slot hadden we onze afsluitsessie waarbij we allemaal met elkaar konden delen wat we leuk vonden aan de trip en wat verbeterd kon worden. Het was een bijzonder moment. Iedereen was enorm openhartig. We waren echt dankbaar voor deze geweldige week.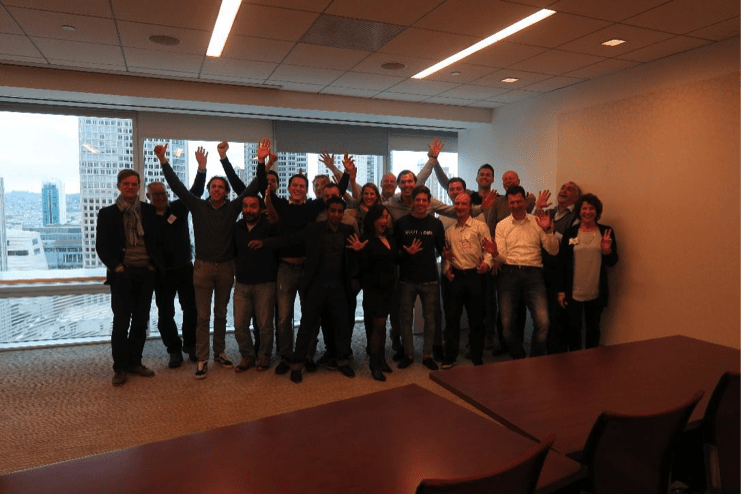 Gelukkig was er nog een mooie bonus als afsluiter.  We gingen naar de luxe Press Club in downtown San Francisco waar we werden vergezeld door een speciale gast. Dennis Goedegebuure, met wie we ook een live link hadden tijdens het IT Masters event, kwam langs. Dennis was voorheen de Director of SEO (Hoe word je gevonden in Google?) van eBay en daarna van AirBnB! Nu werkt hij als VP Growth & SEO bij Fanatics, Inc., een bedrijf met een miljard omzet die alle merchandise branding doet voor alle grote sportorganisaties in de VS.  Denk aan de NBA, NFL, UFC en meer.  Ook doen ze veel merchandising voor de Amerikaanse universiteiten zoals Stanford. De sfeer was heel persoonlijk. We konden hem echt vragen stellen. Hij was heel open en eerlijk en vertelde ons ook prachtige verhalen die je normaal alleen als echte Silicon Valley insider te horen krijgt. Hij liet ons ook hele toffe dingen zien waar hij nu aan werkt. In een later stadium zal ik proberen om nog een interview met Dennis voor jullie te doen. Na Press Club gingen we met zijn allen wat eten en drinken. Dit was misschien nog wel de gezelligste avond. Ik heb nog steeds keelpijn van het lachen.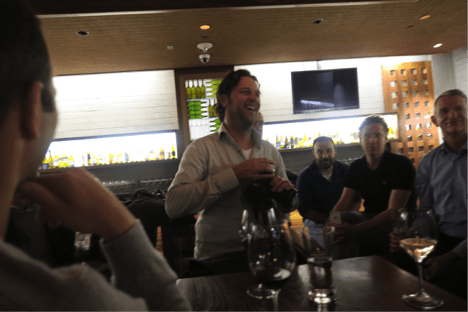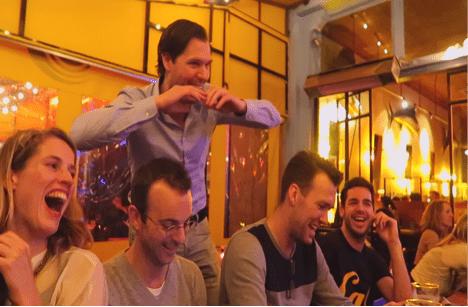 Terug naar Nederland: Mijn reflectie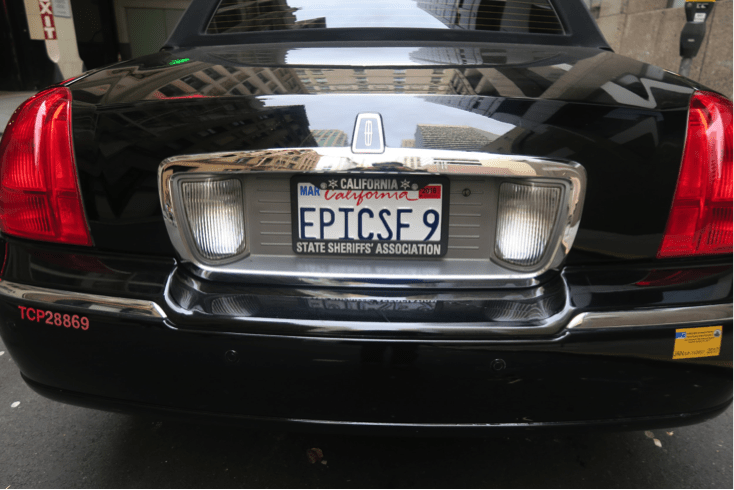 Afgelopen week heb ik zoveel geleerd en meegemaakt dat ik het gewoon niet in woorden kan uitdrukken. Als groep hebben we veel met elkaar mogen beleven. We zijn echt een familie geworden. Het maakt me daarom ook een beetje bedroefd dat het weer voorbij is. Ik ben ontzettend dankbaar dat ik dit heb mogen meemaken.
Ik ging dit avontuur in met een bepaalde mindset en een visie, namelijk om zoveel mogelijk te leren en waarde toe te voegen. In deze bijzondere week is echter heel mijn wereldbeeld veranderd. Niet alleen ben ik mentaal gegroeid, maar ook spiritueel. Ik ben er uitgekomen met een missie.
Mijn goede voornemen dit jaar was om waarde toe te voegen aan anderen. Deze is geëvolueerd naar het volgende niveau.  Ik ga niet alleen maar waarde toevoegen voor anderen. Ik ga waarde creëren met anderen.
Vaak hebben we een missie die we willen uitvoeren. Echter beseffen we niet dat anderen deze ook delen en dat ze echt bereid zijn om samen iets moois neer te zetten. Ik ben er klaar voor om onderdeel te zijn van iets groters. Klaar om onderdeel te zijn van iets met een echte impact heeft. Iets waar ik 50 jaar later nog steeds trots op kan zijn.
In mijn vorige post zei ik dat deze trip magisch en onwerkelijk is. Nu weet ik beter. Het was levensveranderend!
Anthony Doerga
Anthony won zijn prijs tijdens de IT Masters in Amsterdam. IT Masters is een initiatief van Business Talent Network (BTN), BNR Nieuwsradio en Het Financieele Dagblad. In december 2016 wordt in Amsterdam de volgende IT Masters georganiseerd.