Leestijd:
2
minuten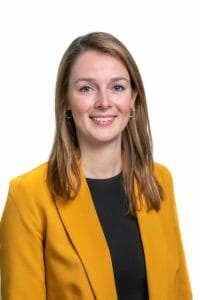 In augustus 2018 ben ik gestart als intern bij Simon-Kucher & Partners in Amsterdam. Deze periode is mij zo goed bevallen dat ik na de afronding van mijn master in Finance ben gebleven als consultant. Zowel tijdens mijn stage en als starter heb ik al aan veel verschillende projecten mogen werken, waarbij ik graag mijn huidige project wil uitlichten.
Op dit moment ben ik ongeveer een maand in Tampa, Florida. Waar ik samen met een collega een project doe voor de Amerikaanse dochterondermening van één van onze Nederlandse klanten. Het gehele project bestaat uit meerdere fases waarbij we hebben gekeken naar verbetering aan de topline kant. Zelf ben ik aangesloten bij de laatste fase, welke in totaal 2 maanden zal duren. Mijn rol in dit project is met name gefocust op het analyseren van de huidige activiteiten en het opzetten van nieuwe strategische initiatieven om zo de omzet te verbeteren, waarbij onze focus ligt op het verzilveren van de huidige diensten. Echter betekent dit zeker niet dat ik alleen maar achter mijn laptop in excel aan het werk ben. Met name in Amerika is stakeholder management erg belangrijk, als gevolg daarvan besteed ik ook een groot deel van mijn tijd aan interviews, werk ik veel samen met de klant en bezoeken we ook meerdere productiefaciliteiten. De afwisseling van mijn activiteiten is ook wat voor mij het werk zo leuk maakt.
Ook buiten het werk blijft er voldoende tijd over om leuke dingen te doen. Zo is er de keuze om in het weekend naar huis te vliegen of om Amerika verder te verkennen. Zelf heb ik gekozen voor het laatste, waarbij ik al veel leuke tripjes samen met mijn collega heb mogen maken. Zo ben ik onder andere naar Disney geweest, hebben we de Kaaiman eilanden bezocht en doen we mee aan een training van ons kantoor in San Fransisco.
Binnen Simon-Kucher zijn er verschillende internationale mogelijkheden, waarvan een international project slechts een van de vele voorbeelden is. Daarnaast is het bijvoorbeeld ook mogelijk om bijvoorbeeld een half jaar op rotatie te gaan en voor één van onze andere internationale kantoren te werken. Ook werken wij nauw samen met het kantoor in Londen, waardoor het mogelijk is om samen met collega's in Londen aan een project te werken.
Wil je meer weten over werken of stage lopen bij Simon-Kucher? Neem gerust contact met mij op: Linda.deGraaf@Simon-Kucher.com. Ik vertel je er graag meer over!